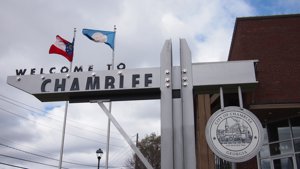 Situated just 15 miles northeast of Atlanta, Chamblee was recently named by Atlanta Business Chronicle as one of the 2017 hot real estate spots in metro Atlanta. Known as, "A City on the Right Track" thanks to the construction of the intersection of its two historic railroads, the city also resembles the motto throughout its community. 
Whether you're looking for a relaxing day in the park or to embark on one of the city's many annual events, Chamblee is definitely the place to be!
The information below displays a condensed view of Active, Under Contract and SOLD properties for Chamblee during the past 6 months, the data comes directly from the real estate agent MLS, you can see average listing prices, dates on the market, price per square foot and more. All this information is specific to Chamblee. The data is updated daily and represents a snapshot of the Chamblee area.